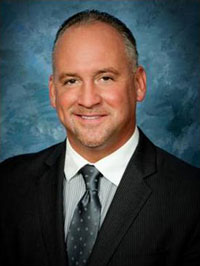 George P. Hartwick, III
Commissioner, Dauphin County
(717) 780-6329
ghartwick@dauphinc.org
Biography
George P. Hartwick, III was not born with a silver spoon in his mouth. His father taught him that hard work is the only way to succeed in life. George was born and raised in Steelton, PA. Diversity is what Steelton is known for and where George learned to respect all walks of life. As a scholar-athlete, George was the wrestler with the most wins in the history of Steelton-Highspire High School. He also played football and baseball. In his life, nothing has ever come easy. He was the first in his family to graduate from college, which he had to pay for by working his way through school. George is a proud graduate of the Pennsylvania State University. One of the things most people would be surprised to learn about him is that he had a degenerative hip disease, called Perthes, and was required to wear leg braces for five years as a child. That experience confirmed to George that is was okay to be different.
Now in his third term as commissioner on the Dauphin County Board of Commissioners, George has primary oversight of the county's Human Services Department, Tax Assessment Office, Human Resources, Children and Youth, Juvenile Probation, Area Agency on Aging and other initiatives. He was nominated to serve as the Chairman of the County Commissioners Association of PA's (CCAP) Human Services Committee. He was also elected as Pennsylvania's representative to participate in the National Association of Counties' (NACo) County Leadership Institute as well as to serve on NACo's executive board and represent Pennsylvania. His strong leadership style and proactive, results-oriented approach led to his selection by fellow county commissioners across the state for the prestigious COMCARE "Commissioner of the Year Award" in 2011.
George received the 2014 Governor's Award for Local Government Excellence in recognition of his contribution to local government in Pennsylvania. His hard work on behalf of the Dauphin County Democratic Committee earned him the 2014 Chairman's Award. He was also honored by the Harrisburg Regional Chamber and CREDC with the 2006 "Government Leader of the Year" Award, along with his two fellow board members. They also received the "Helping Hand" Award from Big Brothers/Big Sisters of the Capital Region, multiple "Waste Watcher" Awards from the state Department of Environmental Protection, and were named "Champions of Diversity" by the Institute for Cultural Partnerships. Other various awards include: Pennsylvania Citizens for Better Libraries (PCBL) Local Public Official Award, S.W.A.N. Collaboration Award, the Harambee Recognition Award of the Nguzo Saba Ujoma-Unity, and Electorate for President Obama Electoral College, among other awards.
Oversights
Affordable Housing
Area Agency on Aging
Children & Youth
CREDC
Drugs & Alcohol
Housing and Redevelopment
Human Resources
Human Services
Juvenile Probation
Mental Health/Intellectual Disabilities
South Central Employment Corporation
Tax Assessment
All session by George P. Hartwick, III