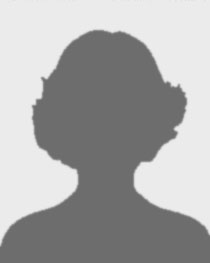 Asresu Misikir, Dr.PH., MPH
Epidemiologist and State Refugee Health Program Coordinator, Department of Health, Bureau of Epidermiology
(717) 547-3486
amisikir@pa.gov
Biography
Dr. Asresu Misikir received her doctoral degree in Epidemiology and International Health System from Johns Hopkins University in Baltimore, Maryland in 1994; obtained her Master Degree in Public Health (MPH) from San Diego State University California in 1983. She worked as an Epidemiologist and State Refugee Health Coordinator under the Maryland Department of Health and Mental Hygiene, Bureau of Epidemiology, Division of TB Control and Refugee Health Program for 11 years. During these periods, she accomplished and made various contributions TB surveillance and reporting protocol development; designed epidemiological methods of identification of potential health risks; established refugee health statistical reporting system and produced various abstracts published and unpublished.
Dr. Asresu joined Pennsylvania Department of Health as an Epidemiologist in the Bureau of Epidemiology, Division of Environmental Health Tracking on May 15, 2006, and worked there for two and half years In 2009, she is joined the Division of Infectious Disease Epidemiology, Refugee Health Program Section as an Epidemiologist and State Refugee Health Surveillance Program Coordinator. She is responsible to oversee coordination of health cares and implementation of Refugee health surveillance program in Pennsylvania; refugee health clinical activities, monitor, train and supervise implementation and evaluate PA Refugee Health program, in collaboration with Bureau of Information Technology developed statewide electronic refugee health surveillance reporting system; identify potential health risk factors and conduct epidemiological investigation and study, produce periodical reports and disseminated to all partners.
She established academical work relationship with Penn State University and Temple University Harrisburg, Master of Public Health Program to introduce Refugee health Program. She nurtured and assisted interns in Master of Public Health to complete their internship successfully. She produced abstracts on Trends of TB Conditions among Refugees resettled in PA (2007-2009) and Evaluation of Surveillance of Refugee Health Screening in PA (2013).
All session by Asresu Misikir, Dr.PH., MPH