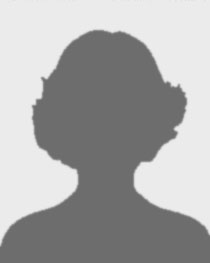 Angela McIver
CEO, Fair Housing Rights Center in S.E. PA
(215) 625-0700 Ext. 10
amciver@fairhousingrights.org
Biography
Angela joined the Fair Housing Rights Center in Southeastern Pennsylvania (FHRC) as Executive Director in November 2007. By 2013, she was promoted to Chief Executive Officer and elected Board Secretary. At FHRC, she has converted a newsletter into a magazine; created the Fair Housing Stewardship program, a nationally recognized project for high school and college students, that has led to full-time employment opportunities for Cheyney University of PA undergraduates; developed a Public Service Legal Internship program, which offers a variety of opportunities for law school students to gain valuable work in fair housing as well as gainful employment after passing the bar exam; instituted the Interagency Housing Cross-training that brings non-profits and municipal staff together to exchange information and resolve housing problems in Philadelphia, Montgomery, and Chester counties; managed a contract that contributed to the Housing Discrimination Study 2012; has overseen three, multi-year federal grants, 18 community development block grants, and two foundation grants; and supervised testing enforcement activities that led to $304,000 in settlements against violators of federal and state fair housing laws.
Angela has over 23 years of human service experience and specializes in developing institutional and organizational networking, community partnerships, and coalitions affecting adults and youths, including the provision of counseling, related support networks, performance analysis, and training. Her former professional roles include: Executive Director of Enough Is Enough, Inc., a mentoring initiative under the auspices of the International Brotherhood of Electrical Workers – Local 98; Career and Technical Coordinator for the Office of Secondary Education at the School District of Philadelphia; Court Administrative Officer III of the First Judicial District of Pennsylvania Court of Common Pleas Pretrial Services Division; Case Manager and Counselor in behavioral healthcare settings at earlier times in her career; former Vice Chairperson and Chairperson of the Montgomery County Advisory Council to the PA Human Relations Commission; and former Executive Committee Member of the Black Male Development Symposium. For the past 16 years, Angela has been a certified, part-time Instructor teaching the PA Countermeasures curriculum at the Philadelphia Center on Alcoholism and other Drugs of Abuse.
Angela is Co-Founder of Women Cultivating Women, an association whose mission is to strengthen intergenerational relationships among women and empower diverse groups of women and girls on social and genders specific issues.
For two years Angela produced and hosted Dialogues on 900AM-WURD. At WURD she explored an array of social policy issues as well as arts/culture/entertainment topics with a variety of actors, athletes, authors, administrators, educators, filmmakers, politicians, and devout listeners. She also used her time at WURD to create opportunities for high school students that expressed themselves on the radio as well as accessed engineering equipment, which was used to produce talk shows. She also produced the two-time award winning independent film Life Isn't Fair. In addition, she's appeared on NBC-10 News, Eye on Lower Merion, and co-hosted The BottomLine, a radio program.
Angela earned a Bachelor of Science in Behavioral Science from the Pennsylvania State University as well as a Master of Social Services and a Master of Law and Social Policy from Bryn Mawr College. In 2014 Angela received the Humanitarian Award from the Willow Grove Chapter of the NAACP.
Angela is a visionary who can conceive, plan, and implement ways to fill social gaps. She is also the mother of a very talented young woman. In addition, Angela is a member of a family system and the recipient of friendships in which her work is supported.
All session by Angela McIver